The Leukemia & Lymphoma Society is a nonprofit organization dedicated to curing blood cancers and to helping patients and their loved ones. When you or a loved one is diagnosed with cancer, it can be the darkest moment in your life. Nearly 1 million people across the country join together to help bring light to the darkness of blood cancer.
Sponsors provide an incredibly important role in these events, as they wouldn't be possible without them. It's because of this corporate support that The Leukemia & Lymphoma Society is able to raise millions of dollars that will fund groundbreaking research and patient support, including for patients like Jarvis, an LLS National Honored Hero. Any company can get involved through sponsorship, fundraising and more to make a difference and be recognized for CSR initiatives.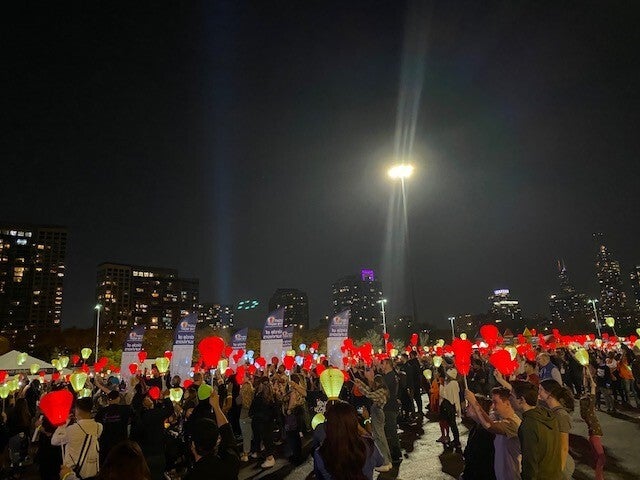 During a Light The Night walk, participants can hold lanterns, which come in three significant colors. The Gold Lanterns are held by those who have lost someone to blood cancer. The White Lanterns are held by patients and survivors of blood cancers. And the Red Lanterns are held by all other supporters of The Leukemia & Lymphoma Society's mission.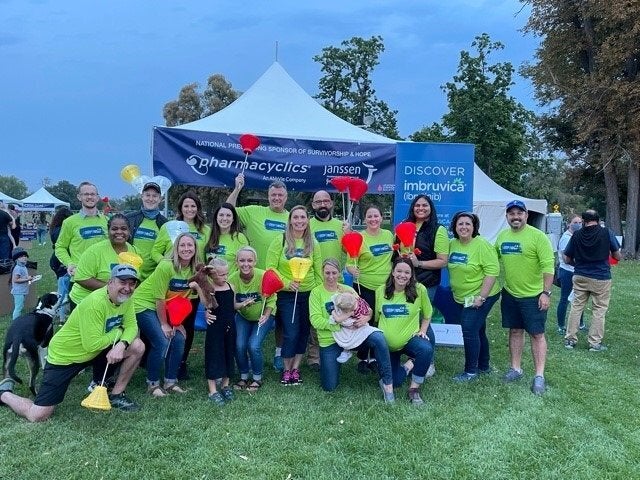 This year, Pharmacyclics & Janssen is the national presenting sponsor of Survivorship & Hope, represented by the White Lanterns. The Leukemia & Lymphoma Society celebrates survivors during the beautiful opening ceremony when they are welcomed into a Circle Of Survivors and surrounded by a community of support. Pharmacyclics & Janssen is very proud to be the sponsor of Survivorship and Hope.
"Every day, we strive to make a difference by committing ourselves to deliver innovation and hope to patients, caregivers and the blood cancer community. Pharmacyclics, an AbbVie Company and Janssen Biotech, Inc are excited to partner with LLS to support patients and focus on striving for Blood Cancer Survivorship. It takes all of us moving forward in unison so patients can live longer and better lives." —Pharmacyclics & Janssen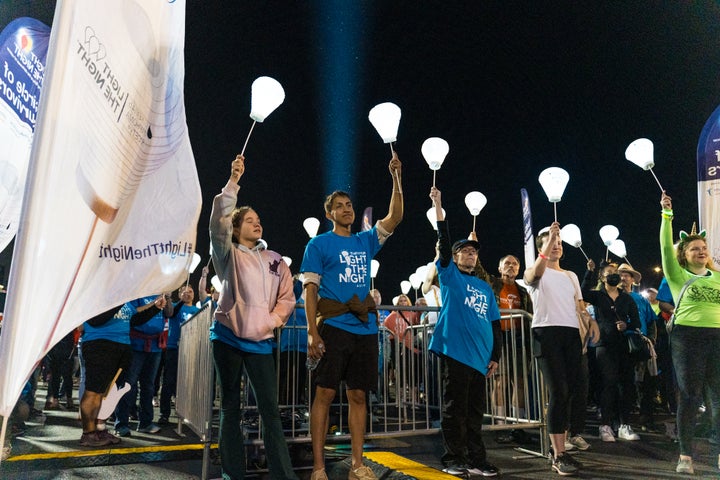 Gilead and Kite Oncology is the national presenting sponsor of Celebration & Community, which is represented by the Red Lanterns. This is a very important sponsorship role, as it brings together the larger community to support the LLS mission and raise essential funds.
"Our Gilead and Kite Oncology teams are honored to serve as National Presenting Sponsor of Celebration & Community for the Light The Night events for a second year. These events uniquely bring together the many individuals affected by blood cancer around the common goal of improving patient care." —Mary Lynn Carver, VP & Global Head of Public Affairs, Kite, a Gilead Company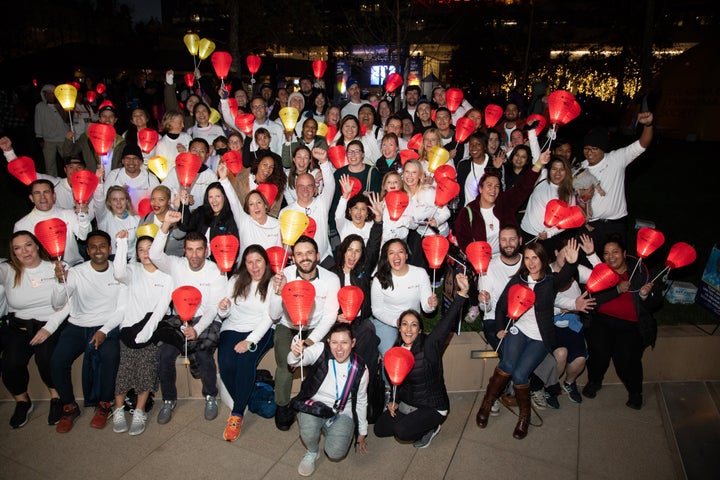 Builders FirstSource also served a vital role in last year's Light The Night. They were the number 1 fundraising team, raising an incredible $2.3 million. This money can create a world of difference for those with blood cancer and their loved ones.
"We are deeply honored to leverage our national platform in support of LLS, an extraordinary organization at the forefront of the relentless battle against cancer. The impact of the life-saving cancer research and patient programs funded by LLS cannot be emphasized enough, as cancer has touched the lives of countless individuals we know. Our heartfelt gratitude goes to our dedicated suppliers and customers, along with our friends and families, whose support has allowed us to raise more than $8 million these past 17 years. Together, we are determined to make a difference and bring hope to those affected by this devastating disease." —Mike Farmer, President of Commercial Operations for Builders FirstSource.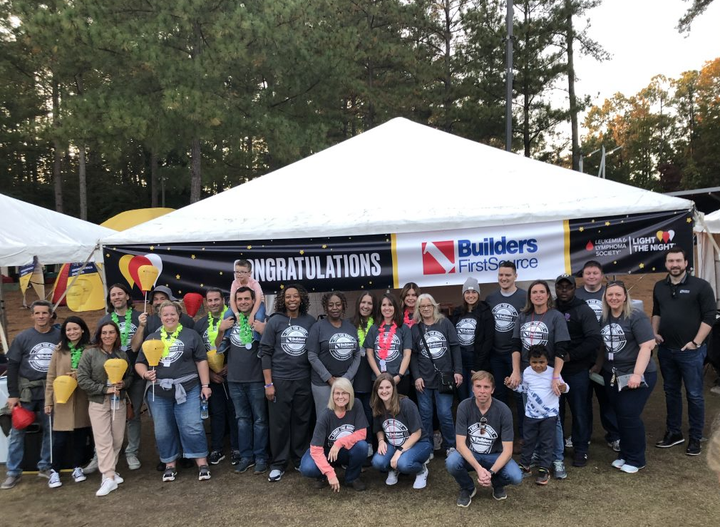 Together with these companies, The Leukemia & Lymphoma Society has the opportunity to change the world. In addition to the Presenting Sponsors and the Top Fundraising Team, there are 13 other companies also sponsoring and fundraising for Light The Night to help fight cancer. See them in the list below.
Presenting Sponsors:
Leading Lights
:
Luminary
Top National Fundraising Team:
If your company is interested in supporting Light The Night to make a difference in the world and help cure blood cancers, learn more about how to get your organization involved here. Or, you can also find a local event to get involved as an individual. Light The Night has something for everyone, regardless of your connection to blood cancers.
This article was paid for by The Leukemia & Lymphoma Society and created by HuffPost's Branded Creative Team. HuffPost editorial staff did not participate in the creation of this content.