The American Academy of Pediatrics reaffirmed its support Thursday for gender-affirming medical treatment for transgender youth while also commissioning an official review of trans-related medical research.
During a meeting in Itasca, Illinois, the AAP's 16 board members reauthorized the academy's 2018 guidance for treating transgender youth, which recommends physicians provide access to "comprehensive, gender-affirming, and developmentally appropriate health care."
Though the board expressed confidence in the existing evidence supporting medical care for transgender youth, it also said a systematic review of research on gender-related medical treatments for minors could offer important new information.
Even though the AAP's guidance recommends physicians provide gender-affirming care, treatments like puberty blockers, hormone replacement therapy and gender-affirming surgery, critics have described the care as unproven and ineffective.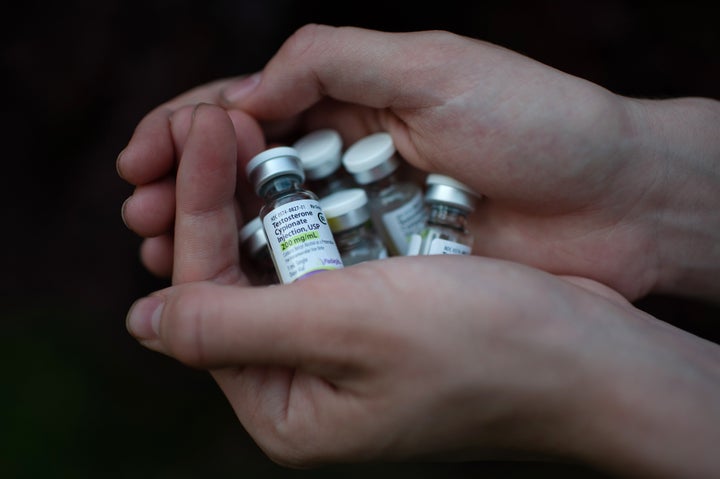 "The board has confidence that the existing evidence is such that the current policy is appropriate," Mark Del Monte, the chief executive of the AAP, said in a statement to The New York Times. "At the same time, the board recognized that additional detail would be helpful here."
The academy said it plans to issue additional clinical guidance and, if necessary, update its recommendations following the review.
The latest guidance will remain valid for five years, at which point it will be reaffirmed, retired or revised in light of new evidence.
Clinical evidence previously cited by the AAP suggests gender-affirming care has a positive effect on the mental health of transgender youth, who see higher rates of depression, anxiety, eating disorders, self-harm and suicide than their cisgender peers if no care is provided.
The AAP partnered with the American Civil Liberties Union to provide amicus briefs for several legal challenges to anti-trans legislation.
Writing about the AAP's commitment to patient care in 2022, Dr. Lee Savio Beers, a past president of the academy, said, "As pediatricians, we will continue to speak up and advocate for our patients."
"We also want transgender and gender-diverse youth to know that not only do we care for them, we care about them, we value them and we will do all we can to ensure they have access to the care they need and deserve."