Dubai, UAE. November 18, 2023 – The sixth edition of Dubai Watch Week is captivating enthusiasts with an array of limited-edition watches that uniquely capture the essence of the region. Organized by Ahmed Seddiqi & Sons, the event has become a hotspot not only for horological brilliance but also for the debut of special timepieces.
Mohammed Seddiqi, Chief Commercial Officer of Ahmed Seddiqi & Sons, has been instrumental in shaping a market for modern regional edition watches. His efforts have led to a surge in demand for contemporary watches featuring Hindi numerals, showcasing the region's influence on global watch trends.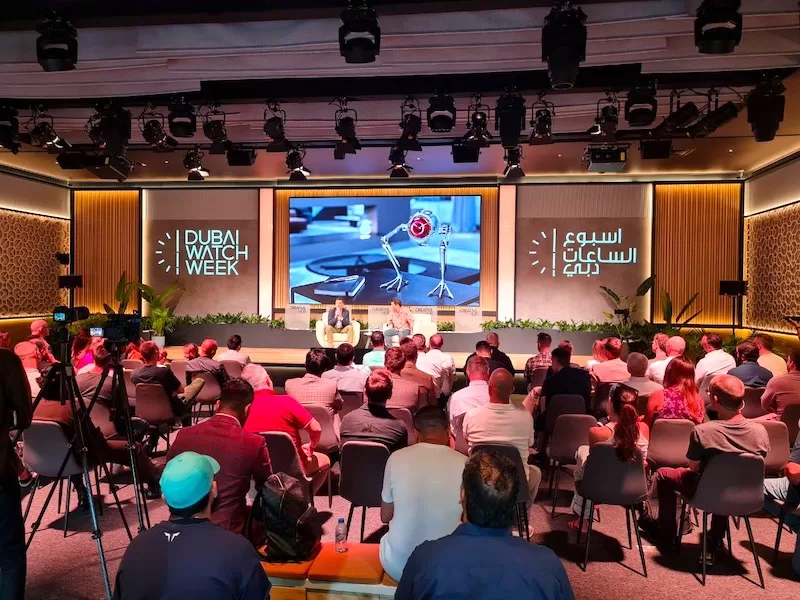 The event, currently showcasing 16 limited UAE edition watches, has generated significant interest. These timepieces go beyond being mere accessories; they are cultural statements reflecting the rich heritage of the Middle East. The appeal of watches with "Arabic dials," featuring symbols like the Khanjar national emblem, resonates not only within the region but also draws collectors from around the world.
Dubai Watch Week 2023 stands as a testament to the evolving narrative of the region's watchmaking heritage. It's not just an event; it's a cultural phenomenon that continues to shape the dynamics of the watch industry, one limited edition at a time.