Reps. Jim Jordan, R-Ohio, and Alexandria Ocasio-Cortez, D-N.Y. have both botched the law regarding Facebook, according to a legal guru who believes lawmakers use the polarizing social media platform to fire up their bases. 
"They think they know what they're talking about, but they don't. Jim Jordan's a lawyer. He got it wrong. AOC is not a lawyer, she for sure got it wrong" attorney and law professor Danny Karon told Fox News Digital. 
Jordan has shared a series of internal documents subpoenaed by the Judiciary Committee that he said "reveal Facebook bowed to the Biden White House's pressure to remove posts" that didn't coincide with the administration's talking points. He has revealed emails that indicate Facebook employees were essentially pushed by White House staffers to "re-eval­u­ate its poli­cies about COVID-19 con­tent" and other issues. 
'SMOKING-GUN DOCUMENTS' PROVE FACEBOOK CENSORED AMERICANS ON BEHALF OF WHITE HOUSE, JIM JORDAN SAYS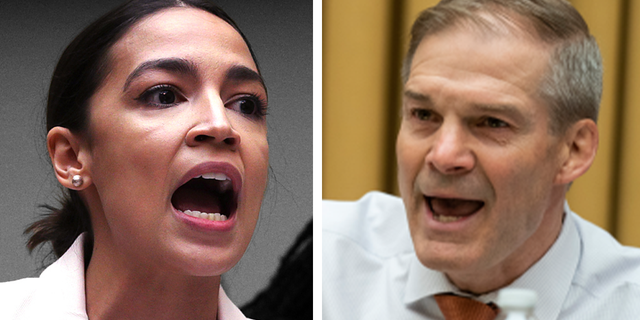 "Jordan is turning this Facebook censorship issue into a First Amendment issue when it's not. The First Amendment applies to the government. The government can't censor speech. Private companies can," Karon continued. "He is trying to bridge that gap. And he's trying to say, 'Oh, well, you know what? The government was leaning on Facebook, and they're basically a surrogate of the government. So that's the kind of the same thing,' and you know what? I've seen nothing by way of evidence, by way of consequence as it concerns Facebook for not doing the government's bidding."
Despite Jordan providing what he said was "smoking-gun" proof that Facebook censored Americans on behalf of the Biden administration, Karon said he hasn't seen any evidence that there would have been consequences if Facebook didn't oblige. 
"Facebook can do what it wants to and not do what it doesn't want to. It's a private company and the First Amendment doesn't apply," Karon said, adding that it doesn't matter if Facebook is publicly traded because the First Amendment only applies to government institutions. 
Karon believes that Jordan – who chairs the House Judiciary Committee — is well aware that the First Amendment doesn't apply to private companies, except in rare instances which he doesn't feel applies to Facebook. 
"So why go there? To whip up controversy," Karon said. "That's what's happening here. And it happens all over Washington, D.C. on both sides of the aisle."
AOC HAS ALLIES ON BID TO BREAK UP FACEBOOK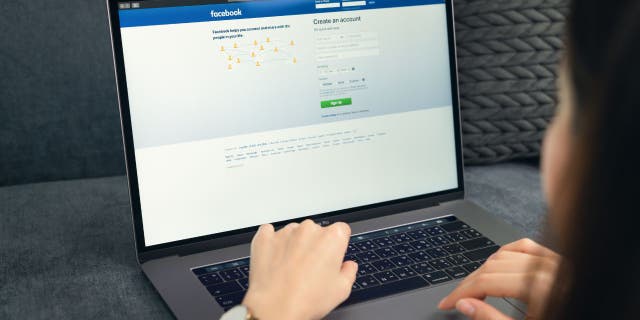 On the other side of the aisle is Ocasio-Cortez, who has long called for Facebook parent company Meta to be broken up. "We should pursue antitrust activity on Facebook," she said last year. 
Karon, who specializes in antitrust law, doesn't think Ocasio-Cortez knows what she's talking about. 
"Well, the government breaks up monopolies, and they break up monopolies pursuant to Section 2 of the Sherman Antitrust Act. And that's the section that says you can't have an illegal monopoly. And to have an illegal monopoly — to prove it on a governmental level — you've got to show one, what the relevant market is by way of geography or product or service. I've not heard her say anything about that," Karon said. 
Karon believes other social media platforms such as TikTok, Snapchat, LinkedIn and X, which was formerly known as Twitter, prove Meta doesn't have the type of grip on the market that companies such as Standard Oil, AT&T and Microsoft had when they were targeted as monopolies. 
"Second thing is, she's got to show that they acted illegally with their monopoly power. Now, you don't just conclude that you've got to proceed through what's called a rule of reason. That means the court takes a look at whether there's a pro-competitive purpose for what the government is claiming is illegal," Karon said. "I've not heard her talk about any of these considerations, these pro-competitive situations to justify what she claims is an illegal monopoly based on a market she's not even defined."
NEW BATCH OF 'FACEBOOK FILES' SHOWS SOCIAL MEDIA GIANT CONTINUALLY BOWED TO BIDEN DEMANDS, JIM JORDAN SAYS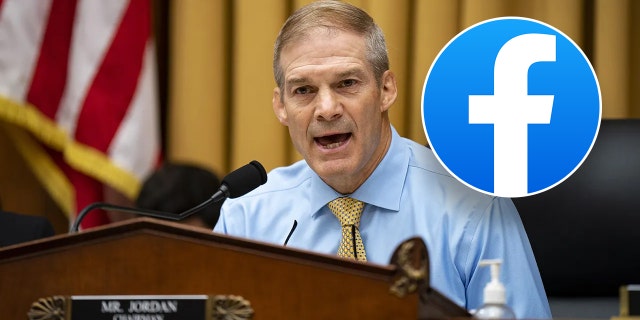 Karon said that AOC has simply done "nothing" to prove a proper Section 2 antitrust analysis under the Sherman Act.
"Rather, she simply said, 'You know what? It's a monopoly because the message is corrosive.' Well, I've not read one federal antitrust opinion ever that's defined antitrust illegality in terms of corrosive," Karon said.
"She's not doing it right. She's not a lawyer. She shouldn't play lawyer," he continued. "If she wants to do it right, pay mind to a proper rule of reason analysis and channel your conclusion through the law to demonstrate why, not simply that there's a monopoly problem here with Facebook, because there isn't."
Karon, an Ohio-based attorney who has led antitrust cases and teaches law at the University of Michigan Law School and The Ohio State University, believes that too many lawmakers, both Republicans and Democrats, continue to botch the law when attempting to fire up their base and gain support. 
"They want to just add fuel to the fire rather than solving our shared problem, which is how to deal with social media problems," he said, adding that he wishes elected officials would put their efforts to thoughtful ways to solve significant problems. 
"Don't do it in a divisive way. That's what we're always seeing out there, and that's really got to stop," Karon said. 
CLICK HERE TO GET THE FOX NEWS APP
When asked for comment, Jordan's office pointed the judge's ruling in Missouri v. Biden: "This Court finds the White House Defendants, the Surgeon General Defendants, the CDC Defendants, the NIAID Defendants, the FBI Defendants, the CISA Defendants, and the State Department Defendants likely 'jointly participated' with the social-media companies to such an extent that said Defendants have become "pervasively entwined" in the private companies' workings to such an extent as to blur the line between public and private action. Therefore, Plaintiffs are likely to succeed on the merits that the government Defendants are responsible for the private social-media companies' decisions to censor protected content on social-media platforms."
Ocasio-Cortez's office did not immediately respond. 
For more Culture, Media, Education, Opinion, and channel coverage, visit foxnews.com/media