Backlash has begun against the popular British coffee brand Costa after consumers spotted the company using a graphic of a transgender man bearing scars from a "top surgery."
Several online users and coffee drinkers were surprised to see a photo of a Costa Express Van showcasing a colorful image of a transgender person with scars from a double mastectomy.
The hashtag #BoycottCostaCoffee began trending on Monday and Tuesday with many people attacking the company for appearing to glorify the "mutilation of girls."
OKLAHOMA GOV. SIGNS 'WOMEN'S BILL OF RIGHTS' INTO LAW TO PROTECT GIRLS FROM 'OUT OF CONTROL GENDER IDEOLOGY'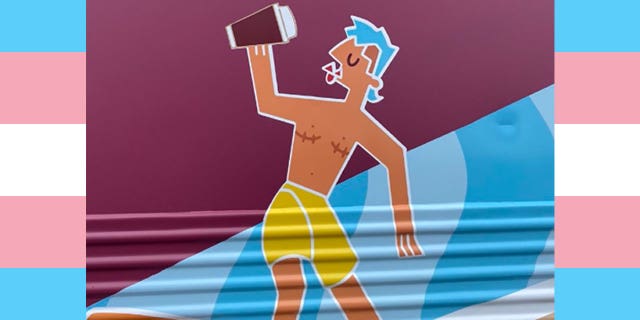 "When you run a hugely successful company selling overpriced coffee, but you can't resist promoting the mutilation of girls. Strange world. #BoycottCostaCoffee," singer/songwriter Gareth Icke wrote.
Britain First chair Ashlea Simon tweeted, "Calling for the butchering of women's bodies whilst talking your hard earned money, is this what you want to see from corporations? #BoycottCostaCoffee and give them the #GoWokeGoBroke treatment like Budlight! Hitting them in the bank is the only way they'll learn."
"This glorification of breast mutilation and mental illness is deplorable. #BoycottCostaCoffee," Heritage Party leader David Kurten commented.
British Reclaim Party leader Laurence Fox exclaimed, "Dear @CostaCoffee. You are promoting the mutilation of healthy young girls. I hope you are boycotted out of existence. #BoycottCostaCoffee."
Members of the human-rights organization Sex Matters later condemned the image as well.
"The cartoon-like picture of a young woman who has had her breasts surgically removed is shocking and irresponsible," founder Maya Forstater told The Telegraph. "Young women are being sold a lie that if they have their breasts removed and take hormones they can become men, or at least avoid being women."
"It's disgustingly irresponsible of Costa to suggest-sell – even glorify – mental distress, bodily dissociation and self-harm among teenage girls," director of advocacy Helen Joyce added. "Costa presumably thinks it's being 'inclusive' with this messaging; in fact it's helping to fuel a social contagion and medical scandal masquerading as a social-justice movement."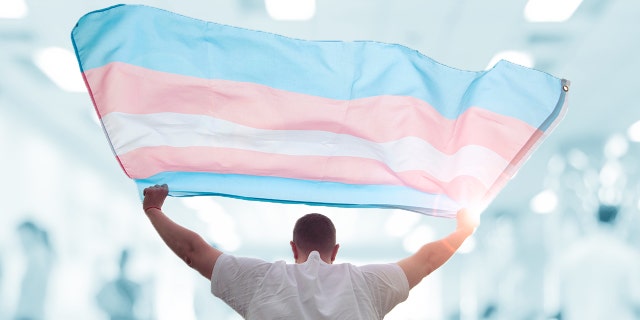 Shortly after the backlash began, Costa released a statement to Newsweek explaining that the image was part of a wider mural commissioned for Brighton and Hove Pride last year and the company stood by it as a celebration of "diversity."
"At Costa Coffee we celebrate the diversity of our customers, team members and partners. We want everyone that interacts with us to experience the inclusive environment that we create, to encourage people to feel welcomed, free and unashamedly proud to be themselves. The mural, in its entirety, showcases and celebrates inclusivity," the statement read. 
DOC MARTENS SPOTLIGHTS 'ALARMING' DIY SHOES PROMOTING GENDER TRANSITION 'TOP SURGERY' 
The image followed a similar controversy in the United States when the shoe brand Dr. Martens promoted a "DIY Design" featuring a transgender man with scars after a top surgery.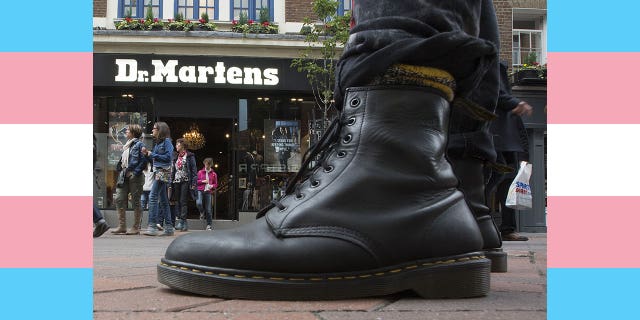 CLICK HERE TO GET THE FOX NEWS APP
Twitter users also voiced their hopes that Costa would face a blowback comparable to Bud Light after the beer brand partnered with transgender influencer Dylan Mulvaney. The company has seen a nearly 30% drop in sales compared to the same time last year and recently laid off hundreds of workers.
For more Culture, Media, Education, Opinion, and channel coverage, visit foxnews.com/media