Friends of Goldman Sachs senior analyst John Castic, who was found dead Tuesday in a New York City creek weeks after another young man met a similar fate after vanishing from the same music venue, called the circumstances sinister and suspicious.
"I think there's foul play," said Sara Kostecka, 25, of Chicago, who spearheaded a search effort for Castic, 27, when he disappeared early Saturday. 
"None of this makes sense to any of us. We want to know what happened. This was not an accident," Kostecka told Fox News Digital.
Another pal, William Sullivan, 31, of the East Village, agreed with Kostecha. "There might be some darker forces at play," he said. 
BODY PULLED FROM NYC WATERWAY IDENTIFIED AS MISSING GOLDMAN SACHS STAFFER, FAMILY SAYS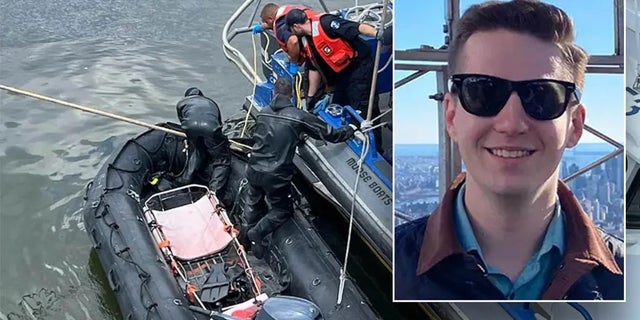 Castic was last seen outside the Brooklyn Mirage at 2:30 a.m. Saturday after a Zeds Dead show. Four days later, his shirtless body was fished out of Newtown Creek. 
Six weeks earlier, another man, psychologist Karl Clemente, 27, was turned away from the venue for alleged drunkenness. Five days later, on June 16, he was also found in a remote section of the toxic waterway that divides Brooklyn and Queens.
Police suspect both men died accidentally, but experts told Fox News Digital it was too soon to draw that conclusion, with one retired detective suggesting that their demises could be linked to the Smiley Face Killers theory.
Inconsistencies: 'It just doesn't add up' 
Castic, who is from Chicago, was recorded on surveillance video walking normally after he told friends he was ordering an Uber and left the Brooklyn Mirage.
"He looks calm, cool and collected," said Kostecka, who has known Castic for seven years and described him as "charismatic" and "super witty."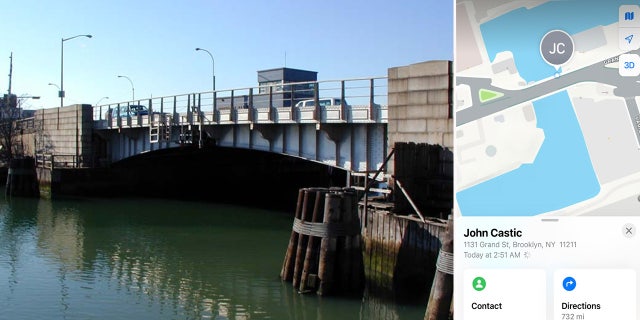 Footage also shows the DePaul University graduate approach a car outside the venue but, for some unknown reason, he did not get in, Sullivan added. 
On Saturday night, Castic's friends grew concerned when they could not reach him and realized his phone was dead.  
VOLUNTEERS SEARCH FOR MISSING GOLDMAN SACHS STAFFER AS FAMILY HOPES FOR 'GOOD OUTCOME'
Kostecka and Castic shared locations through FindMyFriends. She pulled up the app and saw that at 3:51 p.m. E.T. his last registered location was near the Metropolitan Avenue Bridge, an eight-minute walk from the Brooklyn Mirage. He was later found floating nearby.
"Where was he that whole time?" asked Sullivan of the roughly 80 minutes that elapsed after he left the venue. "It doesn't add up." 
The water in the industrial area is not easily accessible, blocked by fences and factories, and Sullivan cannot imagine that Castic threw himself into the polluted creek.
"It's definitely out of character for John to do something crazy," Sullivan said.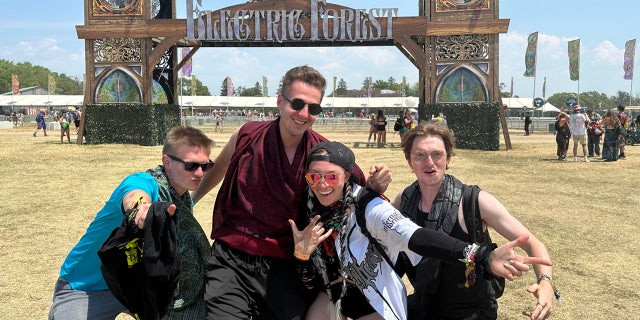 A passerby noticed Castic's body floating in the English Kills section of the creek a little after 11 a.m. Tuesday. The floral buttoned-down shirt he had been wearing was missing but his wallet and phone were on him.
"I can't help but draw a comparison to what has happened in Chicago with these men found in the water," said Kostecka, referring to the Smiley Face Killers theory. "There's something fishy going on here, and it's not OK."
Kostecka is not alone in her suspicion, with a deluge of online sleuths suggesting the killings are connected. 
'Smiley Face Killers' theory
The biggest proponent of the theory is retired NYPD Sgt. Kevin Gannon, who has argued that more than 600 drowning deaths across the country in the last 25 years can be attributed to a highly organized gang of serial killers.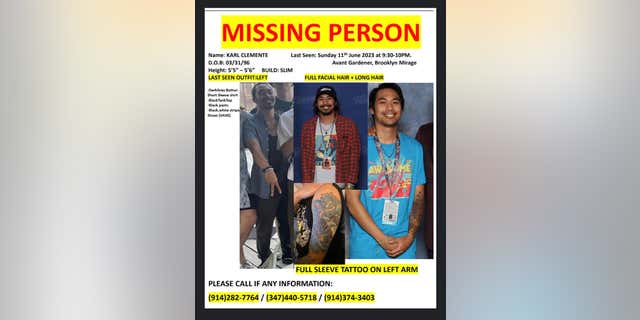 The "killing machines," he says, usually drug intelligent, successful young men, in bars or nightclubs, then abduct them, dump them in bodies of water and leave behind graffiti smiley faces.
Gannon, who was featured in a six-part Oxygen series, "Smiley Face Killers: The Hunt for Justice," says that 11 bodies have been pulled from the Chicago River and six from the Lady Bird Lake in Austin, Texas, over the last year. 
'SMILEY FACE KILLERS' GANG WAS BEHIND YOUNG MEN'S DROWINGS, FORMER NYPD DETECTIVES CLAIM IN NEW DOC
Local authorities, however, have classified the deaths as accidental drownings or undetermined, but Gannon's theory has spread like wildfire among online sleuths. 
Gannon called it extremely suspicious that Clemente was last seen on video surveillance running down Metropolitan Avenue.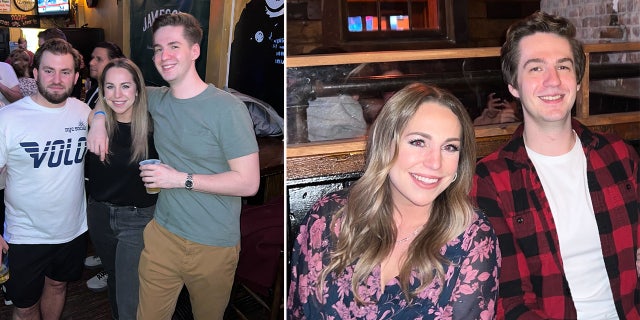 "Why was he running?" asked Gannon. Clemente was found without his phone or wallet on him, in a section of the creek that fronts a lumberyard. "Why would these bodies be found in such secluded locations? It looks like they were taken there."
Both deaths deserve further investigation and may even be linked to the clandestine killing machine, but it is too early to say for sure, he said. 
"The group hasn't been active in New York for a while, but they could be back," Gannon added.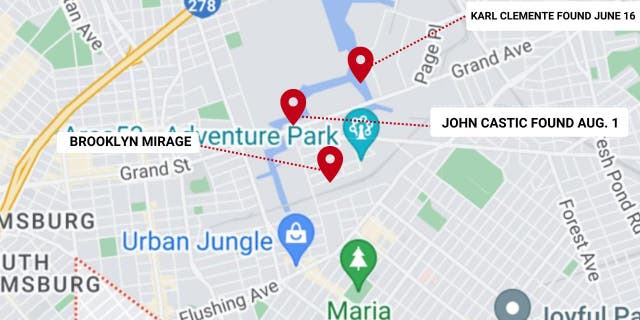 Clemente's father, Alex Clemente, is still waiting for the results of the autopsy and toxicology report. Although police told him they believe it was an accidental drowning, Alex wants to know who he was running from. 
"It doesn't make sense," he said. "I think these deaths are suspicious."
Could drugs be to blame?
Retired NYPD inspector and attorney Paul Mauro conceded that Castic and Clemente died under "very unusual" circumstances, but it is premature to say, "This looks to be foul play."
Detectives need the autopsy and toxicology results, in addition to the victims' phone records, to make that determination, he added.
One of many possibilities is they both may have taken contaminated drugs, which are increasingly prevalent and deadly.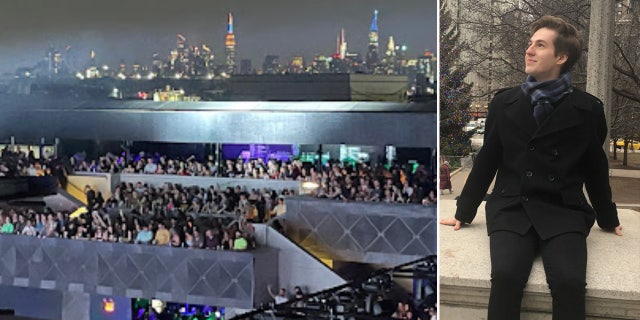 "People who are overheating on a synthetic drug, they sometimes run, and they strip their clothing off," said Mauro, who founded the online publication The Ops Desk.
He recalled that when synthetic marijuana, known as K2, flooded New York City, a crazed man who had smoked the dangerous substance leaped into the Hudson River and drowned.
GILGO BEACH MURDERS: 3 SERIAL KILLERS WHOSE MUNDANE LIVES HID DARK TRUTH
Castic's father said police believe his son was likely impaired when he fell in the water and drowned, but they are still investigating.
He agreed with Mauro and said it was too soon to speculate until "there's some good hard evidence."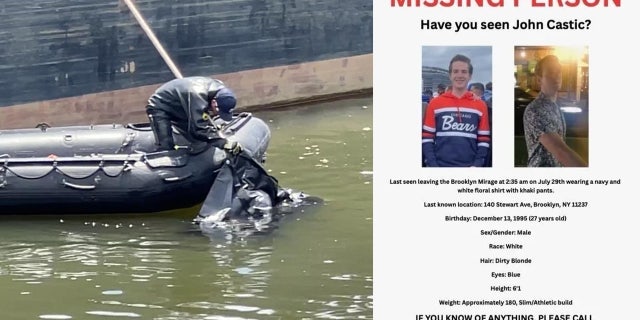 However, he does suspect his son was under the influence of alcohol and heard rumors that another substance may have been added to the mix. "I would have preferred he made other choices," he told Fox News Digital. 
The Brooklyn Mirage is an outdoor concert hall that is part of the mammoth event space known as Avant Gardner.
According to the Gothamist, Avant Gardner has been dogged by concerns of rampant drug use. At least three patrons have died of drug overdoses since the space opened in 2017.