New York Jets quarterback Zach Wilson will get his first opportunity to showcase what he has learned from Aaron Rodgers in the offseason and how he has built himself back during training camp.
Head coach Robert Saleh said it himself on Wednesday – Wilson is "very confident."
Wilson will get the starting nod Thursday night during the annual Pro Football Hall of Fame Game against the Cleveland Browns. The Jets will not play Rodgers during the game, and the Browns will keep Deshaun Watson on the sidelines. 
CLICK HERE FOR MORE SPORTS COVERAGE ON FOXNEWS.COM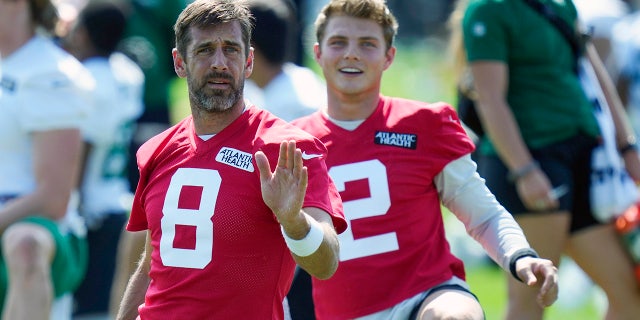 "I feel that he's very confident right now, like he's gained confidence and not necessarily in his ability to go out there and play," Saleh said, via the New York Post. "Just in his decision making and what he's doing play in and play out. 
"You just feel that from him. You can see it in him, just how decisive he is with a football in his hands. It's not where we think he can, but he definitely looks confident, he looks comfortable and he's definitely moving in the right direction."
Wilson's tenure with the Jets has been shaky at best. The former No. 2 overall pick out of BYU was 3-10 during the 2021 season as he threw nine touchdown passes and 11 interceptions. He appeared to lose the Jets locker room and his starting job last year after he failed to take responsibility for the lack of scoring in a 10-3 loss to the New England Patriots.
Wilson welcomed the challenge of Rodgers early on, saying he would give him "hell" in practice.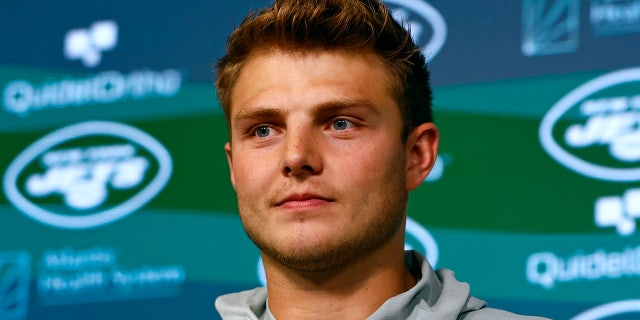 COWBOYS' TREVON DIGGS BARKS AT DAK PRESCOTT DURING HEATED TRAINING CAMP PRACTICE: 'SHUT YO B—- A– UP'
Rodgers offered some advice to Wilson on Tuesday.
"As much as anything, I hope that this time for him is like a deep inhale and exhale. That he can really take a breath and pause and sit with the disappointment of last year and the frustration and then channel it," Rodgers said. "I feel like he has, but just reach in and channel it to a positive and focus on the opportunity in front of him. 
"To learn with a guy who loves him and cares about him and wants him to be great and wants him to do incredible things every day and to get better. Then just go be himself and look at this as a chance to reset.
"I think he's done a great job. He's played really, really well in camp.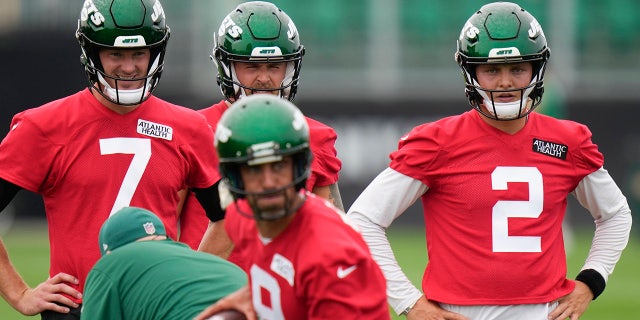 "He looks confident. His fundamentals, I think, are improving. He's thrown the ball on time because he's got all the other intangibles. He can run, he can move, he can throw on the move, he could throw no-look passes, just to be a good reset for him. And I think he'll look back years from now and be really thankful for this time to grow, to reset, to take a breath. And that's going to set him up for a nice long career in the league."
CLICK HERE TO GET THE FOX NEWS APP
The Jets and Browns play 2023's first preseason game Thursday night in Canton, Ohio.