The New York Yankees placed first baseman Anthony Rizzo on the injured list Thursday with post-concussion syndrome linked to a collision with San Diego Padres star Fernando Tatis Jr. more than two months ago.
The incident with Tatis happened May 28 at Yankee Stadium. Rizzo collided with Tatis in a pickoff attempt. 
He injured his neck during the play, and he passed MLB's concussion testing. But he has been in a bit of a slump.
CLICK HERE FOR MORE SPORTS COVERAGE ON FOXNEWS.COM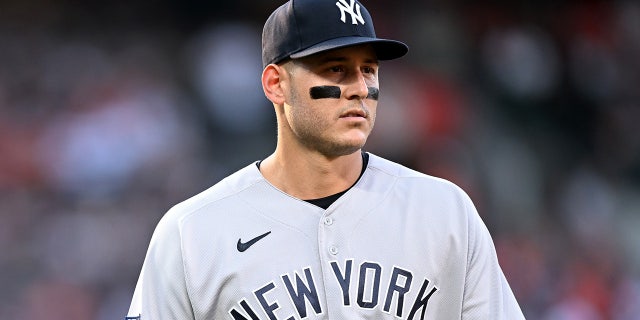 Rizzo and Yankees manager Aaron Boone told the Yankees' training staff the first baseman was feeling foggy. He underwent neurological testing that revealed the issue.
"Obviously, the struggles have been real documented, and in this game, you try to figure out what is going on whenever you're struggling," Rizzo said before Thursday's game against the Houston Astros.
"I guess now we can think two and two together, but over the last few weeks, you start going to the different checklists of mechanics, timing, consistently being late. Why am I consistently being late? I've made this adjustment plenty of times in my career. I didn't forget how to all of a sudden do this."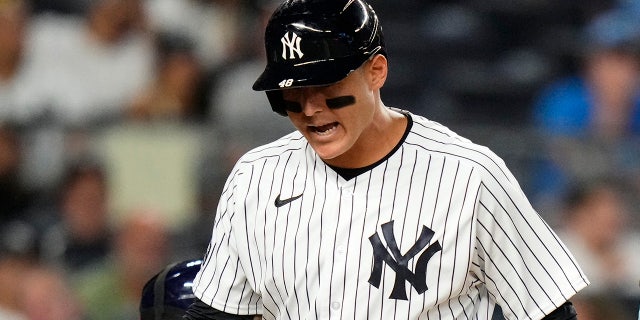 YANKEES CLUBHOUSE INCIDENT LED DOMINGO GERMÁN TO ENTER ALCOHOL ABUSE TREATMENT CENTER: REPORT
Rizzo is taking supplements designed to treat concussions and is allowed to participate in physical activity. He's considered to be day-to-day.
"Everything that they talked about basically came back with a silver lining — that I'm not crazy for walking back to the dugout consistently thinking, 'Man, how did I miss that pitch?'" he said, via MLB.com.
"It came back saying I'm moving a lot slower than the normal person's reaction time would be, and that's definitely alarming, especially for what we do for a living."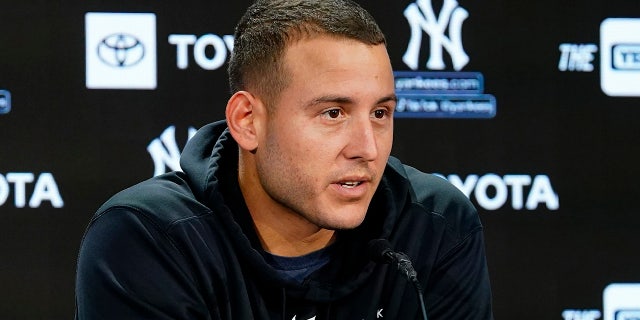 CLICK HERE TO GET THE FOX NEWS APP
He was hitting .304 with 11 home runs before the incident and .172 with a home run after.
The Associated Press contributed to this report.