A New York Times columnist lamented how workers, employers and customers are all "paying a price" for rampant retail theft.
Pamela Paul described "the sad atmosphere of surveillance" she experienced during a recent shopping trip in San Francisco, where she felt like a nuisance to employees because every item she wanted was behind a locked cabinet.
"Walking from aisle to aisle pushing a series of buttons, I felt like an imposition on a pharmacy's meager staff. After a string of these requests, I left before securing everything I'd planned to buy. The whole experience felt bad: I was sorry for the shopkeeper, sorry for the employees, sorry for being there, sorry for not buying enough. I made no impulse purchases," she explained in the opinion column.
While increased surveillance can leave customers frustrated, the impact of theft on businesses and workers is even more serious, she argued.
SAN FRANCISCO PROFESSOR COMPLAINS ABOUT 'PSYCHOLOGICAL COST' OF STORES LOCKING ITEMS TO PREVENT THEFT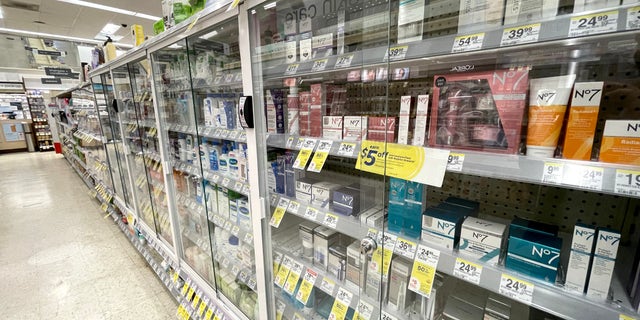 Criminals have forced retailers like Old Navy, Whole Foods, and Nordstrom to leave San Francisco's downtown area in the past year. Paul cited data from the National Retail Federation (NRF) which found retailers lost an estimated $94.5 billion in 2021 due to shrink.
Working in an atmosphere where workers are not allowed to stop thieves and the criminals are not prosecuted leaves workers stressed and "traumatized", Paul wrote.
"For a variety of reasons, police now seem less inclined to arrest shoplifters. In Chicago, for example, overall arrests for reported thefts dropped from a rate of about 10 percent in 2019 to less than 4 percent in 2022, according to Wirepoints, a right-leaning watchdog group. Of the nearly 9,000 reported retail thefts in Chicago in 2022, only about 17 percent resulted in arrests, Wirepoints said. This apparent shift in policing priorities can put increased pressure on store security personnel and frontline workers to police their own stores, even when they are inadequately prepared to do so," she explained.
Employees at LuluLemon and Lowes made headlines in recent months after they were fired for confronting shoplifters, which went against company policy. Many retailers have similar policies in place, which creates low morale in the workplace, the columnist said.
Paul cited a recent study where service employees said these policies left them feeling "frustrated, angry, helpless, targeted, unmotivated and uncomfortable" in their jobs.
NEWS CREW IN SAN FRANCISCO WATCHES LIVE AS MAN BRAZENLY STEALS FROM A WALGREENS: 'DID THAT GUY PAY?'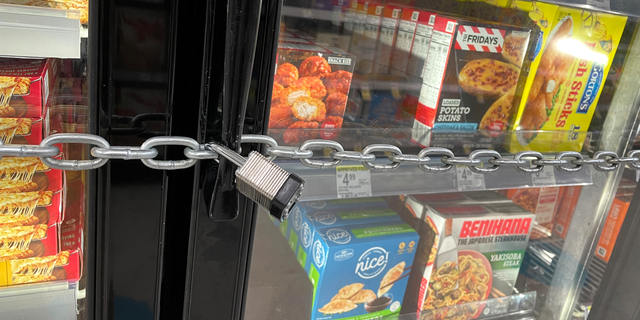 "It is not fair. They have restrained our powers. They have tied our hands. The criminals have all the rights, and we don't," one employee said in the study.
"It's hard not to notice a shift everywhere," Paul wrote. "Returning to New York City recently by train after an out-of-town trip, I emerged from Penn Station to pick up a few things in a nearby drugstore. When I walked in, the store was nearly empty, the shelves were mostly locked; no one responded when I pressed a button. It was a dispiriting welcome home and an unfortunate way to imagine first-time visitors encountering New York."
The NRF says organized retail crime is growing in scope and complexity. It is also becoming more violent. 
"These concerns have grown in recent years, as criminal groups have become more brazen and violent in their tactics and are using new channels to resell stolen goods," NRF CEO Matthew Shay said in their recent report.
CLICK HERE TO GET THE FOX NEWS APP
For more Culture, Media, Education, Opinion, and channel coverage, visit foxnews.com/media 
Fox Business' Daniella Genovese contributed to this report.