Johnny Manziel's NFL career didn't exactly live up to the hype he received in college, and one of his former teammates saw it coming.
The 2012 Heisman Trophy winner had his draft stock fall while he continued to make troubling headlines on and off the field, and it didn't stop after he got drafted in 2014.
Selected by the Cleveland Browns with the 22nd pick that year, observers quickly concluded his partying habits weren't going to cut it in the NFL.
And a Hall of Famer knew it almost immediately.
CLICK HERE FOR MORE SPORTS COVERAGE ON FOXNEWS.COM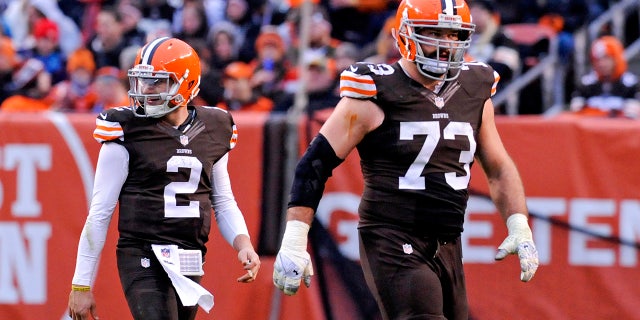 Hall of Famer Joe Thomas, who spent a portion of his career blocking for Manziel, knew there would be "problems" before he even took a snap.
"Well, shortly after we drafted him, he vanished in the spring. We were in the middle of OTAs, and the coaches couldn't find him," Thomas explained to Dan Patrick. "He'd come to Cleveland. He was there for like a day. He was at practice, and then he just disappeared. And I think he was just on a bender somewhere in Cleveland partying and he couldn't find his way back to the facility. 
"It was at that moment I was like, 'We may have some problems with this young rookie here if he can't even find his way during OTAs when he's a rookie and he should be trying to put his best foot forward."
Thomas said he hasn't watched the new documentary on Netflix's "Untold" series that featured Manziel, and he isn't sure if he really wants to. It's not exactly a source of entertainment for him.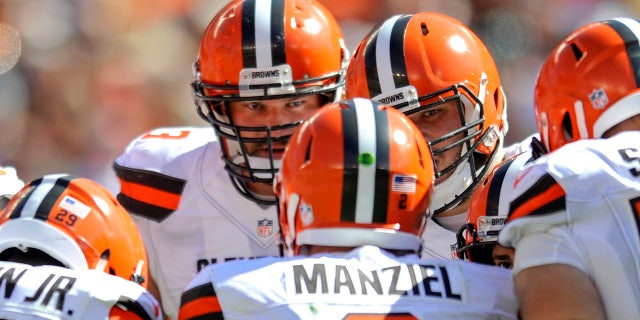 "I'm a little conflicted. … I'm not sure if I want to watch it because I lived it. And there are still a few scabs I'm peeling off right now after those Johnny Manziel moments. I'm a little bit torn," Thomas said.
Manziel admitted in the documentary he watched "zero" film in the NFL," and it "didn't take [him] very long to be in Cleveland to find out that [he] wasn't going to be happy there."
49ERS MAKE QUARTERBACK DECISION FOR FIRST PRESEASON GAME
"I had every single thing that I could have ever wanted. You have money. You have fame. You're a first-round draft pick battling for a starting quarterback position. And when I got everything that I wanted, I think I was the most empty that I've ever felt inside," Manziel said in the documentary.
"I would sit in my condo in Cleveland downtown and just feel like it was the only place that I could get away from everybody and anything. And I would look out those windows every day, and I just felt empty. I went from one fishbowl city to another, and I wanted nothing to do with football. I wanted nothing to do with stepping on that field. And I had bigger issues in my life than being able to go out and play free-spirited, flowing football."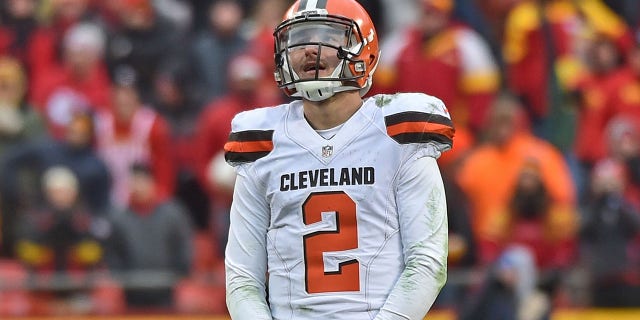 CLICK HERE TO GET THE FOX NEWS APP
Manziel was eventually released by the team after failing to show up to its final game of the 2015 season after spending the night partying in Las Vegas and missing all return flights. 
The Texas A&M alum has since spent time in the Canadian Football League, the now-defunct American Alliance of Football and the Fan Controlled Football League.