The San Francisco 49ers moved on from quarterback Trey Lance on Friday and reportedly traded him to the Dallas Cowboys for a fourth-round draft pick.
The move ends Lance's short tenure in San Francisco, where his injuries led to the rise of 2022 seventh-round draft pick Brock Purdy. Lance didn't appear to do enough during training camp and preseason to even keep the backup job behind Purdy. The team brought in Sam Darnold to compete for the spot and the ex-Carolina Panthers quarterback won out over Lance.
CLICK HERE FOR MORE SPORTS COVERAGE ON FOXNEWS.COM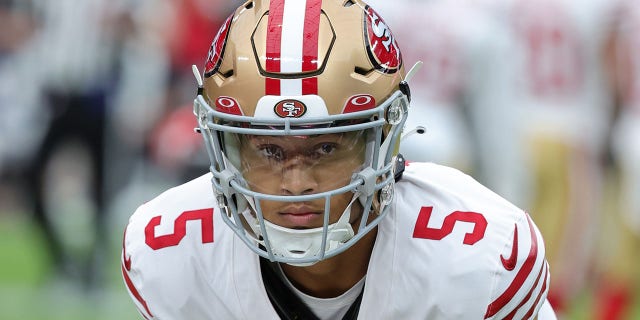 Lance was a standout at North Dakota State during his collegiate career and rocketed up draft boards prior to the 2021 draft. The 49ers, who were rumored to be going after Aaron Rodgers at the time, made a deal with the Miami Dolphins for the No. 3 overall pick. San Francisco gave up the No. 12 overall pick, the No. 29 overall pick in 2022, the No. 102 overall pick in 2022 and a first-round pick in 2023.
The No. 12 pick of the 2021 draft was subsequently traded to the Cowboys, who used it on linebacker Micah Parsons.
The 49ers were rumored to be after Mac Jones but picked Lance instead.
Lance made a few appearances in 2021 as the backup to Jimmy Garoppolo. But as Garoppolo suffered injuries during the year, Lance was thrust into several games. He had 603 passing yards and five touchdown passes in those games and was poised to start in 2022.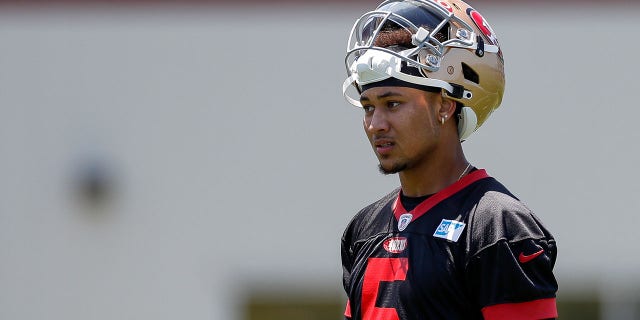 COLTS' ANTHONY RICHARDSON DIRECTS CELEBRATION TOWARD EAGLES FANS
He entered 2022 as the starting quarterback with Garoppolo playing one more season in San Francisco before he was going to leave the franchise as well. However, Lance suffered a season-ending ankle injury in Week 2. Garoppolo was put back as the starter but he would suffer a season-ending injury late in the year, giving Purdy the opportunity to shine.
Purdy started and won the final five games of the regular season and led San Francisco to the NFC Championship Game – where he was injured. Purdy's status for the start of 2023 was unclear. It allowed the 49ers to sign Darnold and have him compete with Lance for the backup job.
Purdy was cleared to throw without restrictions at the start of training camp after recovering from UCL surgery. Darnold beat Lance for the backup job, leading to the trade.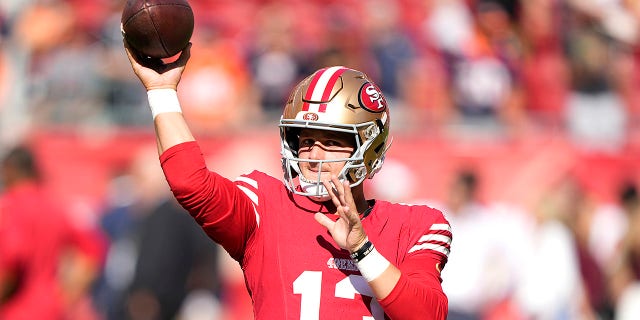 CLICK HERE TO GET THE FOX NEWS APP
Purdy is reportedly on track to start Week 1 barring any major issues.