Sweltering heat in Phoenix that has routinely broken records this summer led to yet another canceled concert, with rapper 50 Cent calling the triple-digit temperatures "dangerous."
Rapper 50 Cent said Monday that his scheduled show Tuesday night at Talking Stick Resort Amphitheatre, an outdoor venue in west Phoenix, was postponed because of the sweltering weather.
"I'll be back in Arizona soon! 116 degrees is dangerous for everyone," the rapper, whose real name is Curtis Jackson, wrote on social media.
PHOENIX CONTINUES TO BATTLE EXTREME HEAT AS SUMMER DRAWS TO A CLOSE
National Weather Service meteorologists in Phoenix said Monday's high topped off at 117 degrees Fahrenheit. Tuesday's temperature also is expected to reach 117 degrees, which would break the previous record of 113 degrees for Aug. 29, set in 1981.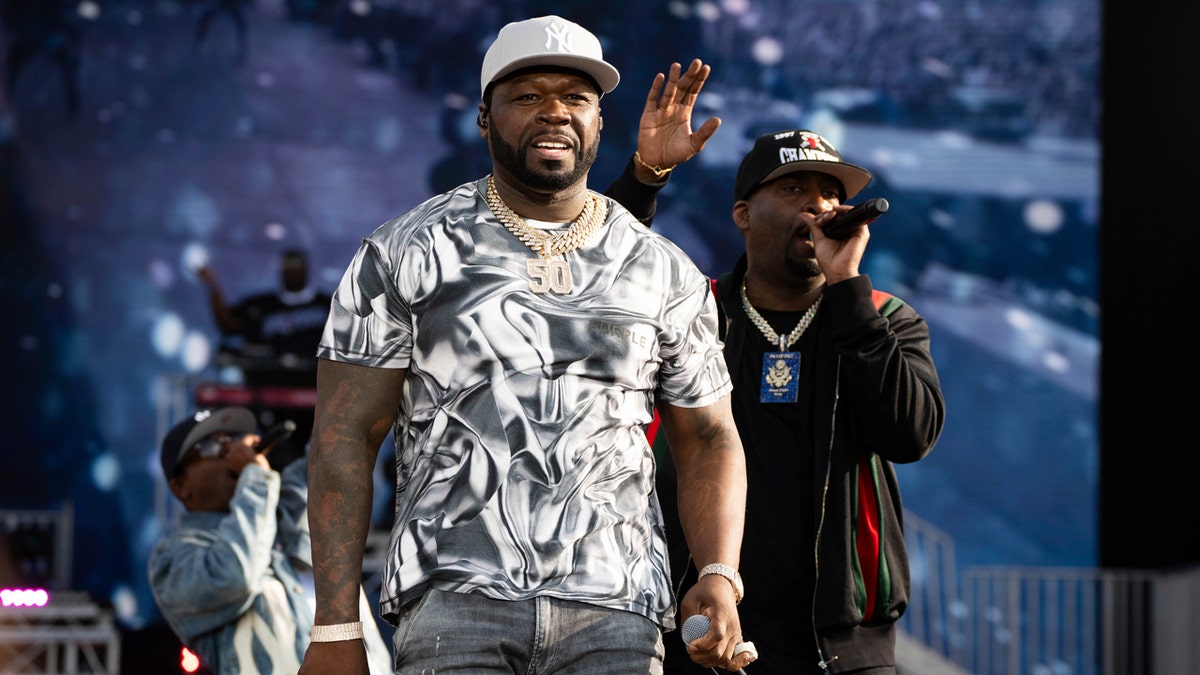 50 Cent joins the likes of other musicians whose shows have been impacted by the area's scorching temperatures this summer.
In July, heavy metal band Disturbed postponed its concert, saying equipment wouldn't work in metro Phoenix's excessive heat. That outdoor show at the Talking Stick Resort Amphitheatre has been rescheduled for March 2, 2024.
MECHANICS WARN SCORCHING TEMPERATURES ACROSS THE US COULD BE CAUSING AN INCREASE IN AUTOMOBILE ISSUES
And at country singer Morgan Wallen's July 19 concert in Phoenix, some fans complained on social media that some concession stands at Chase Field ran out of water. Others said they left the venue early because of the hot conditions despite the baseball stadium's retractable roof being closed.
Phoenix is closing in on the record for most 110-degree days in a year — 53 days, set in 2020. Weather Service meteorologists said Tuesday marked the 51st day.
There was no immediate word on when 50 Cent's Phoenix show on his "The Final Lap Tour" will be rescheduled.
CLICK HERE TO GET THE FOX NEWS APP
Millions of people across the Southwest experienced a historic heat wave in July, including in Phoenix, which had a streak of 31 consecutive days with temperatures over 110 degrees.