Amid heightened antisemitism and pro-Palestinian demonstrations, Jewish Americans in California are taking new measures to protect themselves and their families. 
According to one store owner, there has been a surge in Jews and Israelis buying firearms for the first time. 
"No one wants to be feeling like they're helpless, especially not in their own home, especially not in their offices or where they go every day. People want to feel safe," Burbank Ammo and Guns manager Eric Fletcher said on "The Faulkner Focus" Friday.
Burbank Ammo and Guns processed 203 firearms safety certificate tests in October 2023 compared to 45 last year, marking a more than 450% increase.
In California, the safety tests are required for individuals purchasing a firearm for the first time. 
MMA-TRAINED RABBI TEACHES GUN, SELF-DEFENSE TO JEWISH COMMUNITY AS ISRAEL WAR RAGES
Fletcher told host Julie Banderas that there is also an increase in female buyers. 
"We see many, many individuals from the Jewish community who are first time buyers. And not just the men, but women as well, mothers especially. They want to know what they can do and what they are allowed to do to defend themselves," he said.
STUDENTS DETAIL 'HORRIBLE' REALITY AT TOP US COLLEGES WITH SURGE IN ANTISEMITISM, SAY THEY DON'T FEEL SAFE
Since the Hamas attack on Israel on October 7, pro-Palestinian support has surged in the U.S. particularly on college campuses. Paired with the increase in pro-Hamas support has been an alarming rise in antisemitism.
Having seen visuals from the horrific events in Israel, Fletcher says many Jewish Americans are hoping to protect themselves from potential attacks.
"As we had seen all over the Internet, these individuals were just walking into people's homes, unchallenged with their rifles. And people don't want to see that here in America especially," Fletcher said.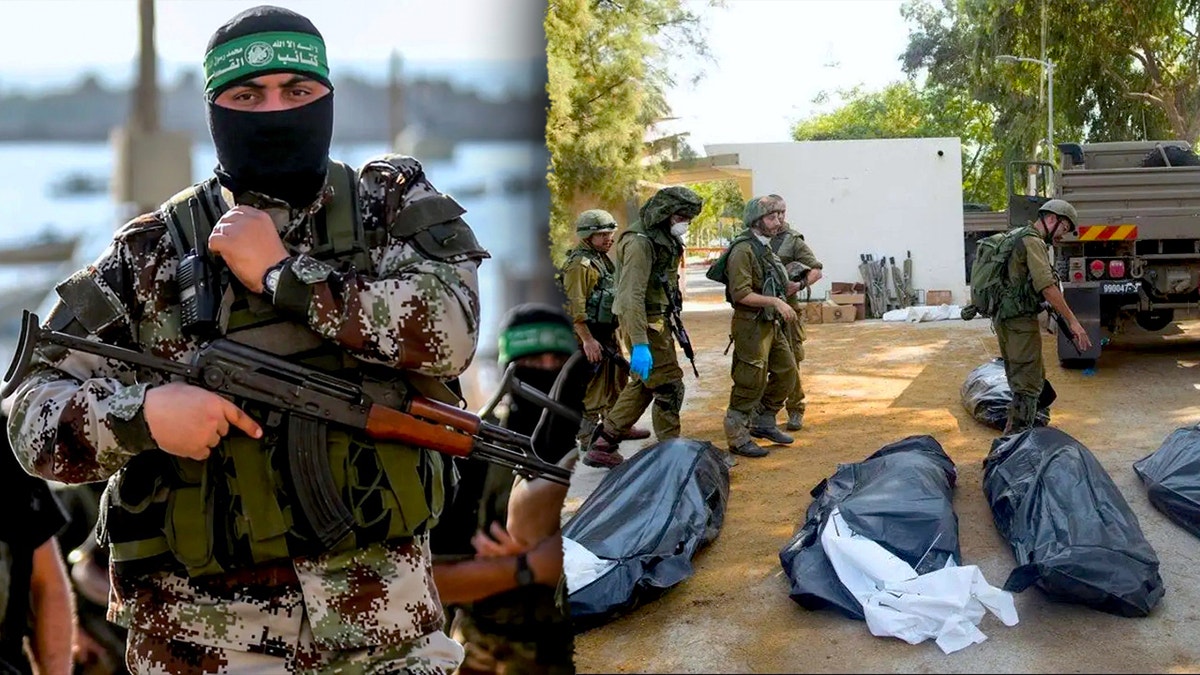 While individuals are flocking to gun shops like Fletcher's, the store owner weighed in on challenges presented by California's gun laws.
"Unfortunately, California doesn't make it easy for us," he said. "But we try to guide them through all the red tape in front of us as best as possible."
Fletcher emphasized how important federal, state and local elections are for ensuring personal freedoms, specifically for Jewish Americans who are trying to protect themselves and their families.
"Elections have consequences, and now we're seeing those consequences happen on the individual level," he said. 
"I myself have started up a little chapter here, and we're going to be very focused on who the local politicians are. There's one in our area who he was the one that wrote the bill for the 11% tax on just firearms and ammunition that we as consumers will ultimately bear the burden of.
"So it's important not only on big elections, but to watch who your local politicians are as well."
The same trend has been observed in Georgia, where a gun store owner reported a 30% increase in business fueled mostly by Jewish Americans buying their first guns.
CLICK HERE TO GET THE FOX NEWS APP
For more Culture, Media, Education, Opinion, and channel coverage, visit foxnews.com/media.